---
---
At Darbar Exotic Indian Cuisine, dine on dishes fit for Emperors and Maharajahs, in a setting that recaptures the regal aura of Darbar at the Royal Palace. Rich red and gold decor, and classical Indian music featuring the exotic tones of the sitar soothe your senses as you await your meal.

Indian cuisine holds a proud place in the pantheon of international culinary delights, and the menu at Darbar reflects the magnificent geo-ethno-cultural diversity of India, Bangladesh and Pakistan.

Because each dish is unique, created specifically for each of our guests with the time-honoured traditions of fine Indian cuisine, we appreciate your patience while we perfect your meal.

Savour dishes that have been spiced to perfection: some flavourfully mild, some warmer and spicier, some full of the scorching heat of the Indian plains, some intricately sweet and tempting, and all designed to delight with their harmony of complementary tastes.

Should you require assistance, our servers will gladly guide you through the menu and assist you in selecting a fine combination of flavours. Each dish is prepared to individual order; please feel free to request milder or hotter flavouring, according to your tastes, and please inform your server of any special dietary requirements.

Darbar uses only the freshest ingredients, and chooses organic ingredients whenever possible. We grind our own spices, and to flavour our dishes, we use combinations of onion, garlic, ginger, coriander, cumin, kalonji, turmeric, cayenne, black pepper, mustard seed, cardamom, cinnamon, nutmeg, tamarind, fennel, bay leaf, clove, fenugreek, peanuts, coconut, almonds, raisins, saffron, star anise, kevda water, rosewater, ghee (clarified butter), vegetable oil, and yogurt.

We do not use wine, MSG or any other food additives or preservatives.
---
---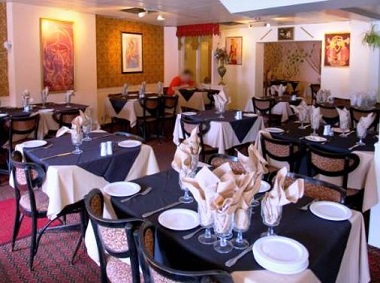 ---